Westchester County Pest Control Reviews
---
Read our reviews and see what customers have to say about us. Then pick up the phone and call us so we can help solve your pest problem!
Yonkers Pest Control & Extermination
Read Our Pest Control Reviews in Yonkers
Westchester Pest Control & Exterminator Co. provides pest control in Yonkers and the surrounding areas. We take pride in providing exceptional customer service, and take to heart the feedback we hear from each and every one of our customers. Below you'll find our reviews, testimonials, and feedback from the home owners and businesses in Yonkers we've serviced. If you need a Yonkers exterminator, contact us today!
So far we are happy with the service that we have received.
Victor Fields
October 4th, 2018
You were very helpful in helping me with the pest infestation bugs,bees,mosquitos,gnats and all little critters. They are very annoying.
Carmen Laureano
August 17th, 2018
Very professional
Egda Rosario
June 25th, 2018
There did a great jobVery professional and respectfulThank you
Frank R Caroselli
June 21st, 2018
Overall, very positive experience with the customer service rep, as well as, the service technician. Both were very professional and went about their work in a quick, efficient manner.
Craig Goodson
June 8th, 2018
Reliable and pleasant
Donald Ehardt
May 4th, 2018
Staff is very professional, polite and knowledgeable. They came as scheduled, did the work quickly, addressed any special requests and explained what they were doing and why.
Diane Smith
December 6th, 2017
Very friendly staff. I had the property sprayed and unfortunately my dog still managed to pick up 2 ticks. Thank you for your professionalism
Dawn Fitzsimmons
July 24th, 2017
The experience was seamless. It' wonderful not having so many bugs near the front door.
Kevin Gildea
June 30th, 2017
my experience with could not be better, I am very satisfy with your service and competence
Jose Contreras
June 27th, 2017
So far Its been OK. Tec did a good job cleaning up spider webs and looking around for other problems. Only had one service so cant to truly evaluate.
Peter Ponga
June 20th, 2017
Our Guarantee
---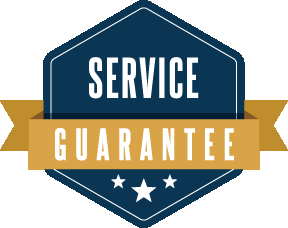 Westchester Pest Control & Exterminator Co. guarantees its treatment plan. If for whatever reason you have any new pest problems or other covered pests, we will treat at your convenience and at no additional cost to you.

The barriers we put in place to protect your home and family against pests will naturally break down over time. This is why over the course of the year we will regularly reapply treatments as well as re-inspect for new conditions, avenues and sources of pests to ensure your home is protected. For more details on our treatment schedule read our Home Protection Plan page.

Your home is your largest investment.
Let Westchester Pest Control & Exterminator Co. protect it against pests!



COUPON $50 Off
Get COUPON $50 OFF Annual Pest Control Service With This Internet-Only Offer