Westchester County Pest Control Reviews
---
Read our reviews and see what customers have to say about us. Then pick up the phone and call us so we can help solve your pest problem!
White Plains Pest Control & Extermination
Read Our Pest Control Reviews in White Plains
Westchester Pest Control & Exterminator Co. provides pest control in White Plains and the surrounding areas. We take pride in providing exceptional customer service, and take to heart the feedback we hear from each and every one of our customers. Below you'll find our reviews, testimonials, and feedback from the home owners and businesses in White Plains we've serviced. If you need a White Plains exterminator, contact us today!
THe staff who took the call were easy to deal with. They were responsive and gave accurate information. It appears as though the wasp problem has been dealt with after the second visit.
David Ziegler
September 25th, 2018
Pretty good! I was concerned about carpenter ants and ticks, before you did the application. I haven't seen any carpenter ants in the house since you were here. I haven't found any ticks on me either! So, I would say "Thant's pretty good!"
Mary Weir
August 7th, 2018
Very pleased
Charles Gardineer
May 19th, 2018
So far, so good.
Vanessa Fox
May 15th, 2018
Went well except attic was missed, Pleasant individual that serviced us, perhaps attire can be addressed and serviced before next visit.Thank u
Charles Jennings
May 11th, 2018
It was great, the technician did exactly what I asked and was able to answer all my questions. Very Satisfied..On a separate note, it would be helpful if you can give more then a one day notice of when the technician will be out at my house, it does make things difficult. Maybe a 3 day notice would be much better.Thanks
Steven Dziewinski
November 27th, 2017
Very satisfied
Joe Santacroce
August 9th, 2017
Professional and knowledgeable staff..very friendly and accommodating
Raymond V Sullivan
August 8th, 2017
So far, the 2 people that i met, both of them were so professional. Fr the sales to the one who did the first application, very nice people.
Virginia Ventillo
August 4th, 2017
Very easy
Amy Froio
August 4th, 2017
Service was quick and thorough.
The ants remained for too long. I finally used Raid on them.
Charles Flynn
May 23rd, 2017
Our Guarantee
---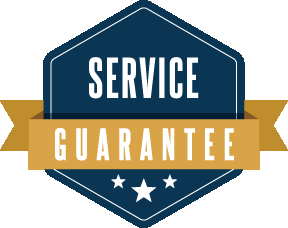 Westchester Pest Control & Exterminator Co. guarantees its treatment plan. If for whatever reason you have any new pest problems or other covered pests, we will treat at your convenience and at no additional cost to you.

The barriers we put in place to protect your home and family against pests will naturally break down over time. This is why over the course of the year we will regularly reapply treatments as well as re-inspect for new conditions, avenues and sources of pests to ensure your home is protected. For more details on our treatment schedule read our Home Protection Plan page.

Your home is your largest investment.
Let Westchester Pest Control & Exterminator Co. protect it against pests!



COUPON $50 Off
Get COUPON $50 OFF Annual Pest Control Service With This Internet-Only Offer