Westchester County Pest Control Reviews
---
Read our reviews and see what customers have to say about us. Then pick up the phone and call us so we can help solve your pest problem!
Tarrytown Pest Control & Extermination
Read Our Pest Control Reviews in Tarrytown
Westchester Pest Control & Exterminator Co. provides pest control in Tarrytown and the surrounding areas. We take pride in providing exceptional customer service, and take to heart the feedback we hear from each and every one of our customers. Below you'll find our reviews, testimonials, and feedback from the home owners and businesses in Tarrytown we've serviced. If you need a Tarrytown exterminator, contact us today!
Very effective. I don't see anymore ants inside the house.
Adrian Cortes
September 19th, 2018
so far excellent, polite and friendly staff.
Chris Chrisolouris
August 9th, 2018
Very very efficient and friendly.
Barbara Maxcy
July 7th, 2018
Jesse is really fantastic. Our property has two houses and is complicated, including crawl spaces, an extensive attic, two separate garage buildings, all dating from the 1920s. Jesse has taken the time to learn about all of these spaces and to ensure that everything is properly covered. He is the reason that I stay with Fox Pest Control. He really does a fantastic job.
Steven Cohen
April 27th, 2018
The best interaction was a serviceman named KEVIN, fantastic and thorough work performed! KEVIN deserves to be acknowledged for his professionalism!
Donald Papay
November 7th, 2017
Very pleased with the service, nice guys , very professional and thorough.
Joseph Alioto
August 5th, 2017
The technician was knowledgeable and thorough.He was concern about my specific needs for me and my family
Linda Caropreso
July 26th, 2017
Would recommend your service , everyone I spoke to were knowledgeable and helpful and friendly and professional.
Our Guarantee
---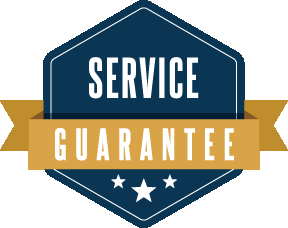 Westchester Pest Control & Exterminator Co. guarantees its treatment plan. If for whatever reason you have any new pest problems or other covered pests, we will treat at your convenience and at no additional cost to you.

The barriers we put in place to protect your home and family against pests will naturally break down over time. This is why over the course of the year we will regularly reapply treatments as well as re-inspect for new conditions, avenues and sources of pests to ensure your home is protected. For more details on our treatment schedule read our Home Protection Plan page.

Your home is your largest investment.
Let Westchester Pest Control & Exterminator Co. protect it against pests!



COUPON $50 Off
Get COUPON $50 OFF Annual Pest Control Service With This Internet-Only Offer