Westchester County Pest Control Reviews
---
Read our reviews and see what customers have to say about us. Then pick up the phone and call us so we can help solve your pest problem!
Rye Pest Control & Extermination
Read Our Pest Control Reviews in Rye
Westchester Pest Control & Exterminator Co. provides pest control in Rye and the surrounding areas. We take pride in providing exceptional customer service, and take to heart the feedback we hear from each and every one of our customers. Below you'll find our reviews, testimonials, and feedback from the home owners and businesses in Rye we've serviced. If you need a Rye exterminator, contact us today!
Very responsive! Great!
Xiaoxiao Shi
August 4th, 2018
it was a very good experience
Salvatore Sferlazza
June 21st, 2018
The ants are gone. Thank you for your prompt service.
Anna Ricci
June 16th, 2018
Service was great, I just was told that you still need to come back this month to do the tick spray.
Kelly Dimasi
June 9th, 2018
Very customer friendly. Make and keep appointments, courteous service, friendly competent providers at site. Solution to problem has been slow and limited,however.
Marie Messina
February 5th, 2018
So far, I have not seen any more ants. The tech person, Ty, did a great job explaining and applying the pesticide inside and around the house. He cleared the spider webs from the upper windows and was careful and thorough with his work.
Michael Diamente
July 13th, 2017
Well trained technicians do very thorough job, answer all my answers and explain.Their regular visit with an excellent service leave me anxiety free.I already recommended to my friend.
Ho-Soon Choi
June 11th, 2017
Please update the account information to reflect Desmond MartinThanks
Dominique & Ashley Martin
June 5th, 2017
very helpful group of people and addressed all my concerns immediately.
Amalfis Zucco
May 25th, 2017
The staff is very nice and very helpful.I will definitely use this service again.
Elena Chelaru
May 12th, 2017
Our Guarantee
---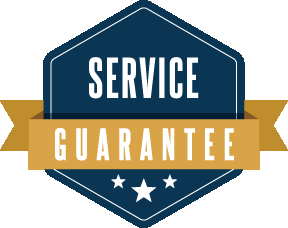 Westchester Pest Control & Exterminator Co. guarantees its treatment plan. If for whatever reason you have any new pest problems or other covered pests, we will treat at your convenience and at no additional cost to you.

The barriers we put in place to protect your home and family against pests will naturally break down over time. This is why over the course of the year we will regularly reapply treatments as well as re-inspect for new conditions, avenues and sources of pests to ensure your home is protected. For more details on our treatment schedule read our Home Protection Plan page.

Your home is your largest investment.
Let Westchester Pest Control & Exterminator Co. protect it against pests!



COUPON $50 Off
Get COUPON $50 OFF Annual Pest Control Service With This Internet-Only Offer