Westchester County Pest Control Reviews
---
Read our reviews and see what customers have to say about us. Then pick up the phone and call us so we can help solve your pest problem!
Port Chester Pest Control & Extermination
Read Our Pest Control Reviews in Port Chester
Westchester Pest Control & Exterminator Co. provides pest control in Port Chester and the surrounding areas. We take pride in providing exceptional customer service, and take to heart the feedback we hear from each and every one of our customers. Below you'll find our reviews, testimonials, and feedback from the home owners and businesses in Port Chester we've serviced. If you need a Port Chester exterminator, contact us today!
We were very happy with the service to remove a hornet nest from our home. Initial visit was prompt and the agent was very nice and let us know what should happen with the hornets. When the hornets immediately returned to rebuild the nest we were satisfied by the response to return again at no additional cost. I am happy to report the second visit was successful and we no longer have hornets.
Amanda Raff
September 28th, 2018
The representatives from your company have been very professional, respectful and prompt.
Janet Murray
June 26th, 2018
Very happy... Great customer service
Michael Tribunella
May 12th, 2018
Techs are very friendly and efficient. I still have alot of bugs in my backyard but it may be pests not being treated for. Overall I am very satisfied with the company
Daniela Sausto
November 4th, 2017
It took a while for the ants to be gone but they after the second treatment they are gone and so are the spiders. Everyone I dealt with were pleasant and helpful.
Kathy A Casey
August 19th, 2017
Very professional, the Tech knew what he was doing.
Sid Birman
July 28th, 2017
Very courteous and respectful
Debra Rothstein
July 23rd, 2017
Service was great and personnel was even greater!
Mary Fogal
June 15th, 2017
Our Guarantee
---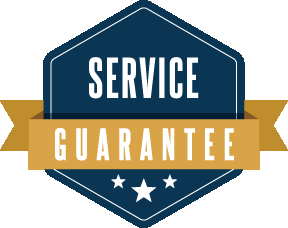 Westchester Pest Control & Exterminator Co. guarantees its treatment plan. If for whatever reason you have any new pest problems or other covered pests, we will treat at your convenience and at no additional cost to you.

The barriers we put in place to protect your home and family against pests will naturally break down over time. This is why over the course of the year we will regularly reapply treatments as well as re-inspect for new conditions, avenues and sources of pests to ensure your home is protected. For more details on our treatment schedule read our Home Protection Plan page.

Your home is your largest investment.
Let Westchester Pest Control & Exterminator Co. protect it against pests!



COUPON $50 Off
Get COUPON $50 OFF Annual Pest Control Service With This Internet-Only Offer