Westchester County Pest Control Reviews
---
Read our reviews and see what customers have to say about us. Then pick up the phone and call us so we can help solve your pest problem!
New Rochelle Pest Control & Extermination
Read Our Pest Control Reviews in New Rochelle
Westchester Pest Control & Exterminator Co. provides pest control in New Rochelle and the surrounding areas. We take pride in providing exceptional customer service, and take to heart the feedback we hear from each and every one of our customers. Below you'll find our reviews, testimonials, and feedback from the home owners and businesses in New Rochelle we've serviced. If you need a New Rochelle exterminator, contact us today!
so farso good
Larry Neidich
August 21st, 2018
Very professional and informative
Robert Donegan
July 24th, 2018
Service is good. No issues. Does the job.
Donald Chue
July 17th, 2018
Very comprehensive service
Victoria Farruggio
July 13th, 2018
Initial visit was very informative as to the services Fox provides. The representative answered the questions I had with respect to the products that would be used, the issues I had with some particular pests/rodents etc.. The "Spring" visit was made recently, and the representative left a card indicating the service provided. At this point in time, I don't know if I would continue service beyond the year because we don't have a big issue with pests. I just have to wait and see if the whole program is cost effective. So far, so good.
Annette And Wayne Herskowitz
July 7th, 2018
Technicians coming out for the most part have been very thorough. Professional and attentive to what's needed to be done. Love the reminder notifications by phone.
Paul DiDomenico
April 19th, 2018
The were always on time and very courteous
Elpis Andrews
April 12th, 2018
Very happy thus far
Jason Hart
July 21st, 2017
The rating will have to suffice.
Originally I decided to use your services because the excellent sales call from your representative almost 2 years ago. We used to have ants (big black ones) every spring. Since we have been using your services, they have disappeared. Your professionalism is bar none. I would recommend Fox Pest Control to everyone.
Christina Miller
June 29th, 2017
So far very good friendly and affordable - waiting to see if I get any rodents or spiders during your service period to know if I am getting a good value
Karen Lieberman
June 21st, 2017
The company is interested in providing an important service to homeowners.
Linda Brockmeier
May 31st, 2017
Very friendly and informative
James Shepard
May 14th, 2017
We were notified properly. informed when visits would occur and treated with courtesy
Harriette Stern
April 21st, 2017
Our Guarantee
---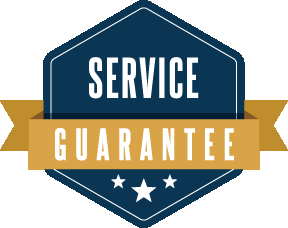 Westchester Pest Control & Exterminator Co. guarantees its treatment plan. If for whatever reason you have any new pest problems or other covered pests, we will treat at your convenience and at no additional cost to you.

The barriers we put in place to protect your home and family against pests will naturally break down over time. This is why over the course of the year we will regularly reapply treatments as well as re-inspect for new conditions, avenues and sources of pests to ensure your home is protected. For more details on our treatment schedule read our Home Protection Plan page.

Your home is your largest investment.
Let Westchester Pest Control & Exterminator Co. protect it against pests!



COUPON $50 Off
Get COUPON $50 OFF Annual Pest Control Service With This Internet-Only Offer