Westchester County Pest Control Reviews
---
Read our reviews and see what customers have to say about us. Then pick up the phone and call us so we can help solve your pest problem!
Mount Vernon Pest Control & Extermination
Read Our Pest Control Reviews in Mount Vernon
Westchester Pest Control & Exterminator Co. provides pest control in Mount Vernon and the surrounding areas. We take pride in providing exceptional customer service, and take to heart the feedback we hear from each and every one of our customers. Below you'll find our reviews, testimonials, and feedback from the home owners and businesses in Mount Vernon we've serviced. If you need a Mount Vernon exterminator, contact us today!
So far so good. Im waiting for my second extermination but our bites are much less. The staff at fox is INCREDIBLY helpful and nice. It was very comforting to know I could call everyday with questions. and I did! lol. Ive been totally freaked out. Thank you!
Jean Ledson
September 25th, 2018
Nice sales representative to discuss all services provided. We will contact you if we need any follow up visits. Thanks
Sandra Dolan
August 1st, 2018
Very good. I called about a bumble bee problem. A technician came to my house and took care of the problem.
Samuel Blachorsky
May 10th, 2018
The guys who came over were nice, explained what treatments they were going to do. They did a great job. Very efficient and we're satisfied.
Joseph Kollar
May 3rd, 2018
We joined in July 2016 from a extremely nice Sales Manager. He was walking my mothers neighborhood trying to get sales. I just so happened to bump into him. My mother got a contract and so did I.So far Fox has been wonderful. We had a mouse in garage Fox came out set trap, next day mouse was caught. Week later had to call them again we had an infestation of bees in our stone wall outside close to our walkway. Couldn't walk into house with being swarmed. They came back, checked it out did a spray. All taken care of, no issues, no problems. Recommended Fox to our neighbor, he has a contract now too!
Jean Cesario
January 19th, 2018
The yellow jackets are GONE!!! Representatives were very informative, polite and efficient. Thank you.
Linda Silva
August 20th, 2017
Totally professional. Knowledgeable and efficient exterminator.
David Hobbs
July 15th, 2017
Satisfied
Juliana Ferreira
June 1st, 2017
Technician was knowledgeable, polite, efficient, an professional.
Scott Santiamo
May 24th, 2017
Very professional and caring. Thank you.
Michelle Srebnik
May 7th, 2017
I'm very glad to have you ! The work you do, is wonderful! Thanks
Veronika Lucaj
April 28th, 2017
Our Guarantee
---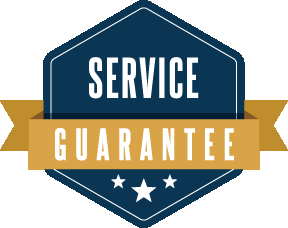 Westchester Pest Control & Exterminator Co. guarantees its treatment plan. If for whatever reason you have any new pest problems or other covered pests, we will treat at your convenience and at no additional cost to you.

The barriers we put in place to protect your home and family against pests will naturally break down over time. This is why over the course of the year we will regularly reapply treatments as well as re-inspect for new conditions, avenues and sources of pests to ensure your home is protected. For more details on our treatment schedule read our Home Protection Plan page.

Your home is your largest investment.
Let Westchester Pest Control & Exterminator Co. protect it against pests!



COUPON $50 Off
Get COUPON $50 OFF Annual Pest Control Service With This Internet-Only Offer