Westchester County Pest Control Reviews
---
Read our reviews and see what customers have to say about us. Then pick up the phone and call us so we can help solve your pest problem!
Mamaroneck Pest Control & Extermination
Read Our Pest Control Reviews in Mamaroneck
Westchester Pest Control & Exterminator Co. provides pest control in Mamaroneck and the surrounding areas. We take pride in providing exceptional customer service, and take to heart the feedback we hear from each and every one of our customers. Below you'll find our reviews, testimonials, and feedback from the home owners and businesses in Mamaroneck we've serviced. If you need a Mamaroneck exterminator, contact us today!
Thus far, whatever problems I presented to this company they were able to resolve all matters. The staff are professionals and try to accommodate to your scheduled. I like the fact that they use eco friendly materials.I was very impressed when they took down a massive hornets nest and cleaned the area as well if the nest was never their!
Nadine Lugo
October 7th, 2018
So far it's ok. I was approached by your sales people that were soliciting business in the neighborhood and I just happen to be looking for an exterminator two weeks prior for an ant issue. They were knowledgeable and professional. The exterminator came the following day and did his spraying. He too was very professional and pleasant to deal with. So far I have noticed a decrease in carpenter ants but it has only been one treatment. From my research on the internet the price is right about or just over the other companies. Overall I am happy with the service.
Ruben Castro
July 17th, 2018
Very professional & courteous
Michelle Whiting
July 1st, 2018
Sales and Technicians were friendly and priofessional. Curtis explained the total procedureAnd options thoroughly.
Sandra Davis
June 28th, 2018
I would recommend them to others
Renee Garrison
June 8th, 2018
tech is friendly and a familiar face so the dogs don't go wild every visit
Lacci Moore
March 15th, 2018
Very good and thorough
Carmine Lisella
September 16th, 2017
I was very pleased. Your guys were very friendly, seemed knowledgeable, and responsive when the landscapers working our property spotted something that your team had missed on the first go-round: your guys came back and took care of the problem.
Gahmk Markarian
August 11th, 2017
So far so good.
Raymond Terjeson
July 5th, 2017
The fellows that were here were very nice. Actually no one has really identified the insect that is still around but diminished. I wish before they had started to spray they had not sprayed on the strongly colored wall. It was not supposed to leave residue and it did in one place. Perhaps that has not happened to them in the past. I do not want to put their job at risk. I hesitate to criticize for that reason.
Harriet Hyams
June 18th, 2017
reliable and professional
Diane Walsh
June 17th, 2017
Needed the service and they were professional
We have no more mice or chipmunks so we are elated! The only thing is for the visits more than once we needed someone to come inside and they only checked the perimeter and never knocked on the door or gave us an ETA so we could meet them. If theres a known mouse or rodent issue than not coming inside is not adequate. That's it! Jessie is the best!
Johanna Kremberg
April 13th, 2017
Our Guarantee
---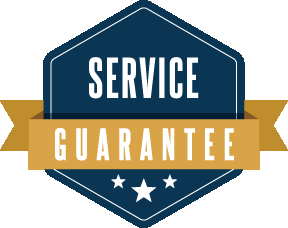 Westchester Pest Control & Exterminator Co. guarantees its treatment plan. If for whatever reason you have any new pest problems or other covered pests, we will treat at your convenience and at no additional cost to you.

The barriers we put in place to protect your home and family against pests will naturally break down over time. This is why over the course of the year we will regularly reapply treatments as well as re-inspect for new conditions, avenues and sources of pests to ensure your home is protected. For more details on our treatment schedule read our Home Protection Plan page.

Your home is your largest investment.
Let Westchester Pest Control & Exterminator Co. protect it against pests!



COUPON $50 Off
Get COUPON $50 OFF Annual Pest Control Service With This Internet-Only Offer