Westchester County Pest Control Reviews
---
Read our reviews and see what customers have to say about us. Then pick up the phone and call us so we can help solve your pest problem!
Larchmont Pest Control & Extermination
Read Our Pest Control Reviews in Larchmont
Westchester Pest Control & Exterminator Co. provides pest control in Larchmont and the surrounding areas. We take pride in providing exceptional customer service, and take to heart the feedback we hear from each and every one of our customers. Below you'll find our reviews, testimonials, and feedback from the home owners and businesses in Larchmont we've serviced. If you need a Larchmont exterminator, contact us today!
The exterminator that came to my house was very nice and helpful. He checked around the property and spray and even though it was raining he did his best to do his job right.
Eric Rios
October 26th, 2018
We felt very satisfied with the exterminators' job.
Luis Baez Moa
October 19th, 2018
Very good
Joe Elezovic
August 30th, 2018
My initial reason for having called your services was due to a pest infestation. You came out, assessed the problem and took care of it immediately. My issue was resolved very quickly and since then you have continuously provided care and reassurance that I will not have any future infestations. That leaves me peace of mind and for that I am grateful. Thank you!
Monica Mockus
November 30th, 2017
Very professional & reliable. Responsive to customer requests
Barbara Mcintosh
November 6th, 2017
Staff was very friendly and knowledgeable and they were very compassionate with our needs.Thank you
Michael Gonzalez
September 22nd, 2017
Thorough explanation of what was going on, where they were spraying and answered all the questions and concerns I had.
Kenneth And Jennifer Wong
July 13th, 2017
Our Guarantee
---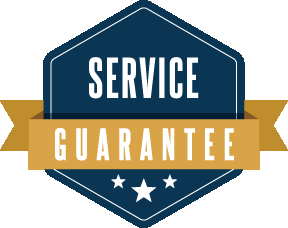 Westchester Pest Control & Exterminator Co. guarantees its treatment plan. If for whatever reason you have any new pest problems or other covered pests, we will treat at your convenience and at no additional cost to you.

The barriers we put in place to protect your home and family against pests will naturally break down over time. This is why over the course of the year we will regularly reapply treatments as well as re-inspect for new conditions, avenues and sources of pests to ensure your home is protected. For more details on our treatment schedule read our Home Protection Plan page.

Your home is your largest investment.
Let Westchester Pest Control & Exterminator Co. protect it against pests!



COUPON $50 Off
Get COUPON $50 OFF Annual Pest Control Service With This Internet-Only Offer