Westchester County Pest Control Reviews
---
Read our reviews and see what customers have to say about us. Then pick up the phone and call us so we can help solve your pest problem!
Harrison Pest Control & Extermination
Read Our Pest Control Reviews in Harrison
Westchester Pest Control & Exterminator Co. provides pest control in Harrison and the surrounding areas. We take pride in providing exceptional customer service, and take to heart the feedback we hear from each and every one of our customers. Below you'll find our reviews, testimonials, and feedback from the home owners and businesses in Harrison we've serviced. If you need a Harrison exterminator, contact us today!
Was not home at the time but our son said a very good job was done. I haven't seen any ants since so I am extremely pleased.
Debbie Pinori
September 8th, 2018
Made appointment for Friday afternoon. Wrote them off when they didn't show by 5pm.....but I got a call around 7pm to say they are on the way. So impressed they stuck to it, even on a Friday night in August.
John Maiorano
August 7th, 2018
The employees that came to my house were great. They were personable, polite and very knowledgeable. My only issue is that they could not get on my roof and nobody from the home office called to figure out how to get up there. I know I'm getting flying squirrels and potentially other pests that are coming in from up there so it would be great if someone could take care or it. I expected that it would be fixed as part of my service.
So far it has been positive, I am pleased with the results.
Marie McIntosh
June 14th, 2018
Very friendly and responsive and thorough service.
Quiet, informative, responsive to questions, clean, employes neat appearance would be nice to see in a uniform/coverals both for id.&company identification while doing the service.
Richard Cronin
December 16th, 2017
You were available almost right away, you came when you said you would, you charged a reasonable amount, and you got the job done. No complaints here!!
Gail Ritscher
October 14th, 2017
Very positive. We hope your service works
Mary Patrikis
June 21st, 2017
So happy, no bugs. Thank you!
Nancy Puglisi
June 8th, 2017
Our Guarantee
---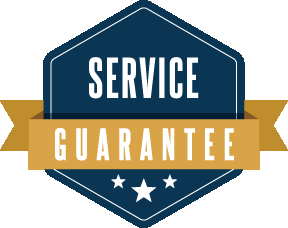 Westchester Pest Control & Exterminator Co. guarantees its treatment plan. If for whatever reason you have any new pest problems or other covered pests, we will treat at your convenience and at no additional cost to you.

The barriers we put in place to protect your home and family against pests will naturally break down over time. This is why over the course of the year we will regularly reapply treatments as well as re-inspect for new conditions, avenues and sources of pests to ensure your home is protected. For more details on our treatment schedule read our Home Protection Plan page.

Your home is your largest investment.
Let Westchester Pest Control & Exterminator Co. protect it against pests!



COUPON $50 Off
Get COUPON $50 OFF Annual Pest Control Service With This Internet-Only Offer